Coming Up 2022
หนังสือใหม่ที่จะออกในปี 2022

---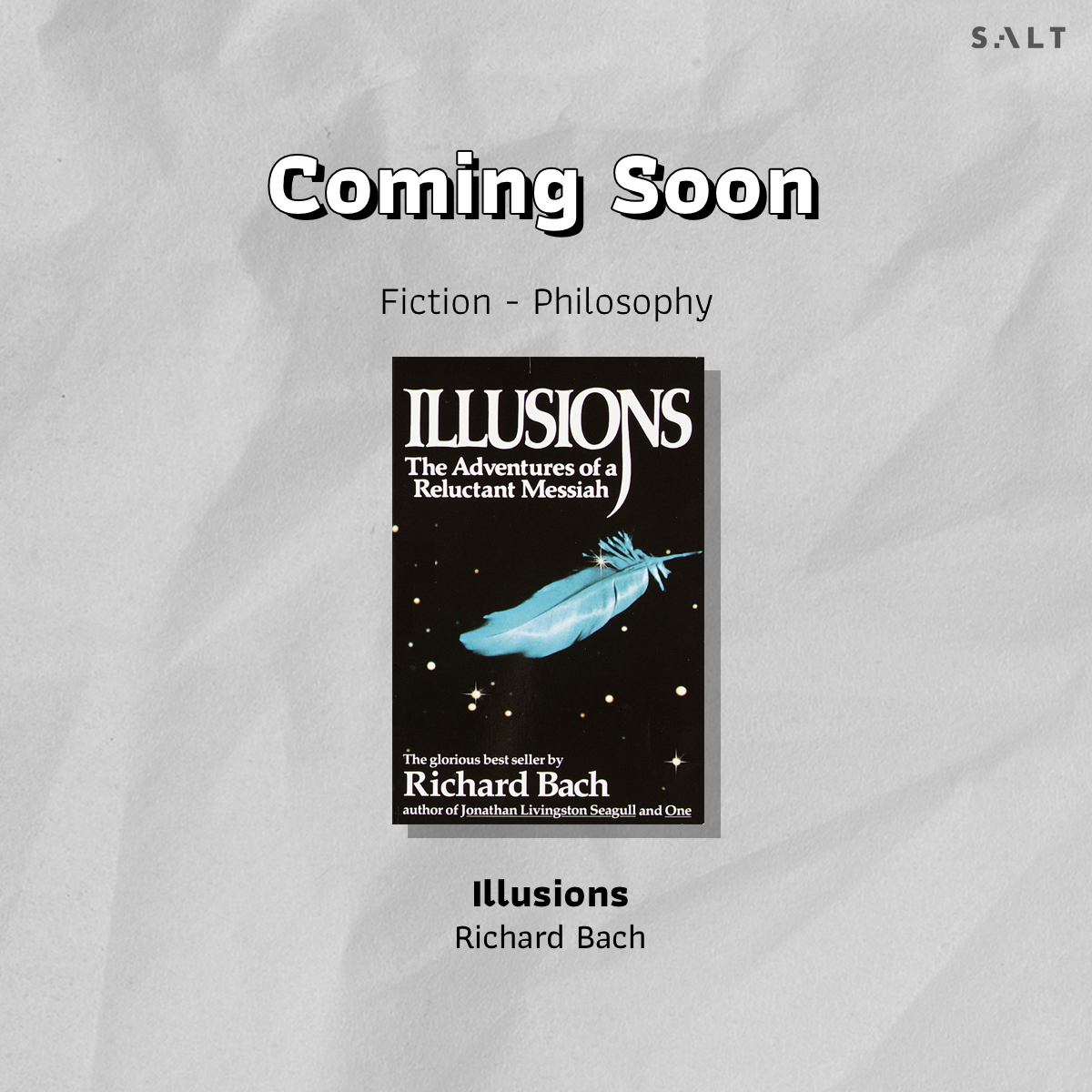 Illusions: The Adventures of a Reluctant Messiah
Richard Bach
Fiction
In the cloud-washed airspace between the cornfields of Illinois and blue infinity, a man puts his faith in the propeller of his biplane. For disillusioned writer and itinerant barnstormer Richard Bach, belief is as real as a full tank of gas and sparks firing in the cylinders . . . until he meets Donald Shimoda—former mechanic and self-described messiah who can make wrenches fly and Richard's imagination soar. . . .
In Illusions, the unforgettable follow-up to his phenomenal bestseller Jonathan Livingston Seagull, Richard Bach takes to the air to discover the ageless truths that give our souls wings: that people don't need airplanes to soar . . . that even the darkest clouds have meaning once we lift ourselves above them . . . and that messiahs can be found in the unlikeliest places—like hay fields, one-traffic-light midwestern towns, and most of all, deep within ourselves.
---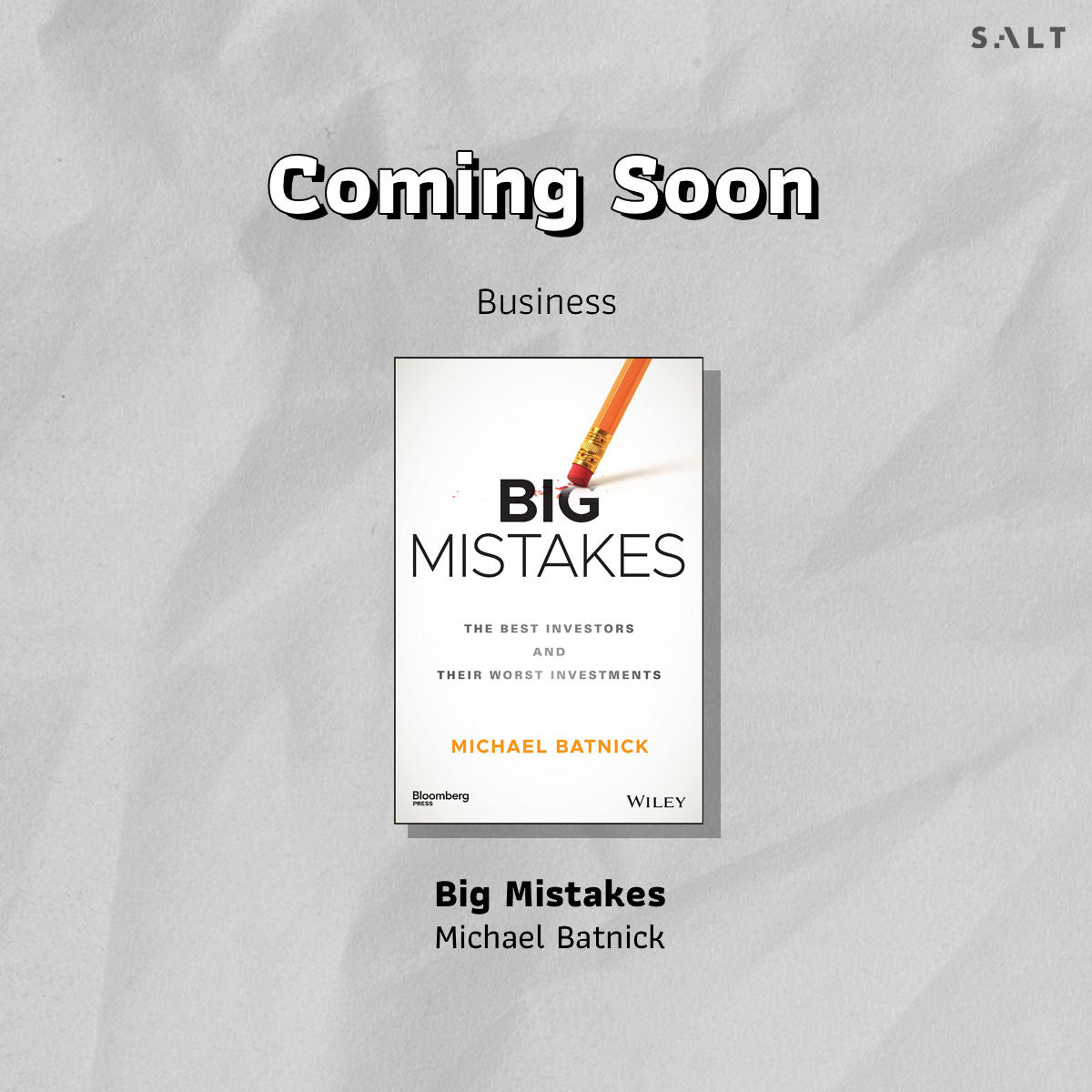 Big Mistakes
Michael Batnick
Business
Investing can be a rollercoaster of highs and lows, and the investors detailed here show just how low it can go; stories from Warren Buffet, Bill Ackman, Chris Sacca, Jack Bogle, Mark Twain, John Maynard Keynes, and many more illustrate the simple but overlooked concept that investing is really hard, whether you're managing a few thousand dollars or a few billion, failures and losses are part of the game.
Much more than just anecdotal diversion, these stories set the basis for the book's critical focus: learning from mistakes. These investors all recovered from their missteps, and moved forward armed with a wealth of knowledge than can only come from experience. Lessons learned through failure carry a weight that no textbook can convey, and in the case of these legendary investors, informed a set of skills and strategy that propelled them to the top. 
---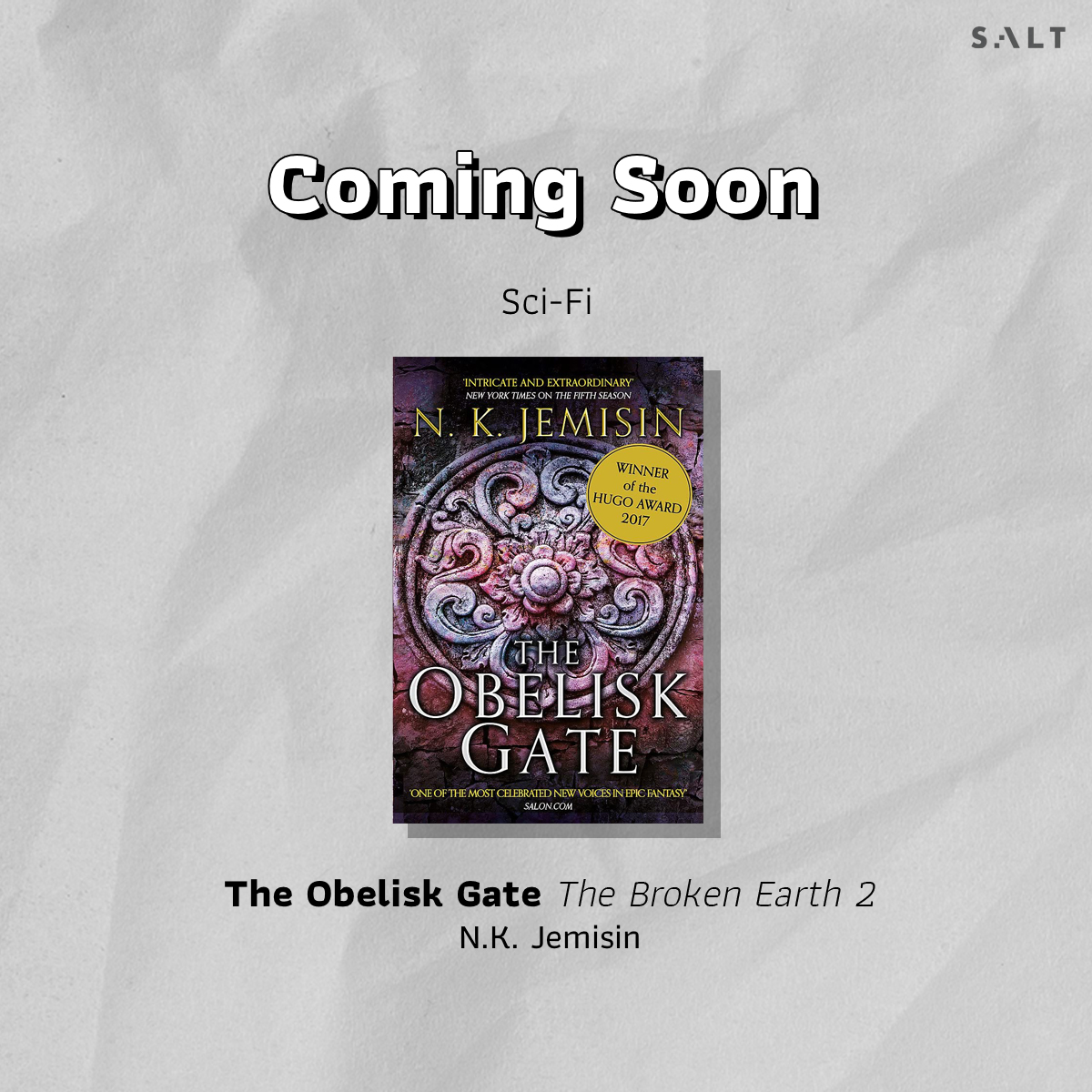 The Obelisk Gate, The Broken Earth 2
N.K. Jemisin
Sci-Fi
The season of endings grows darker as civilization fades into the long cold night. Alabaster Tenring – madman, world-crusher, savior – has returned with a mission: to train his successor, Essun, and thus seal the fate of the Stillness forever.
It continues with a lost daughter, found by the enemy.
It continues with the obelisks, and an ancient mystery converging on answers at last.
The Stillness is the wall which stands against the flow of tradition, the spark of hope long buried under the thickening ashfall. And it will not be broken.
---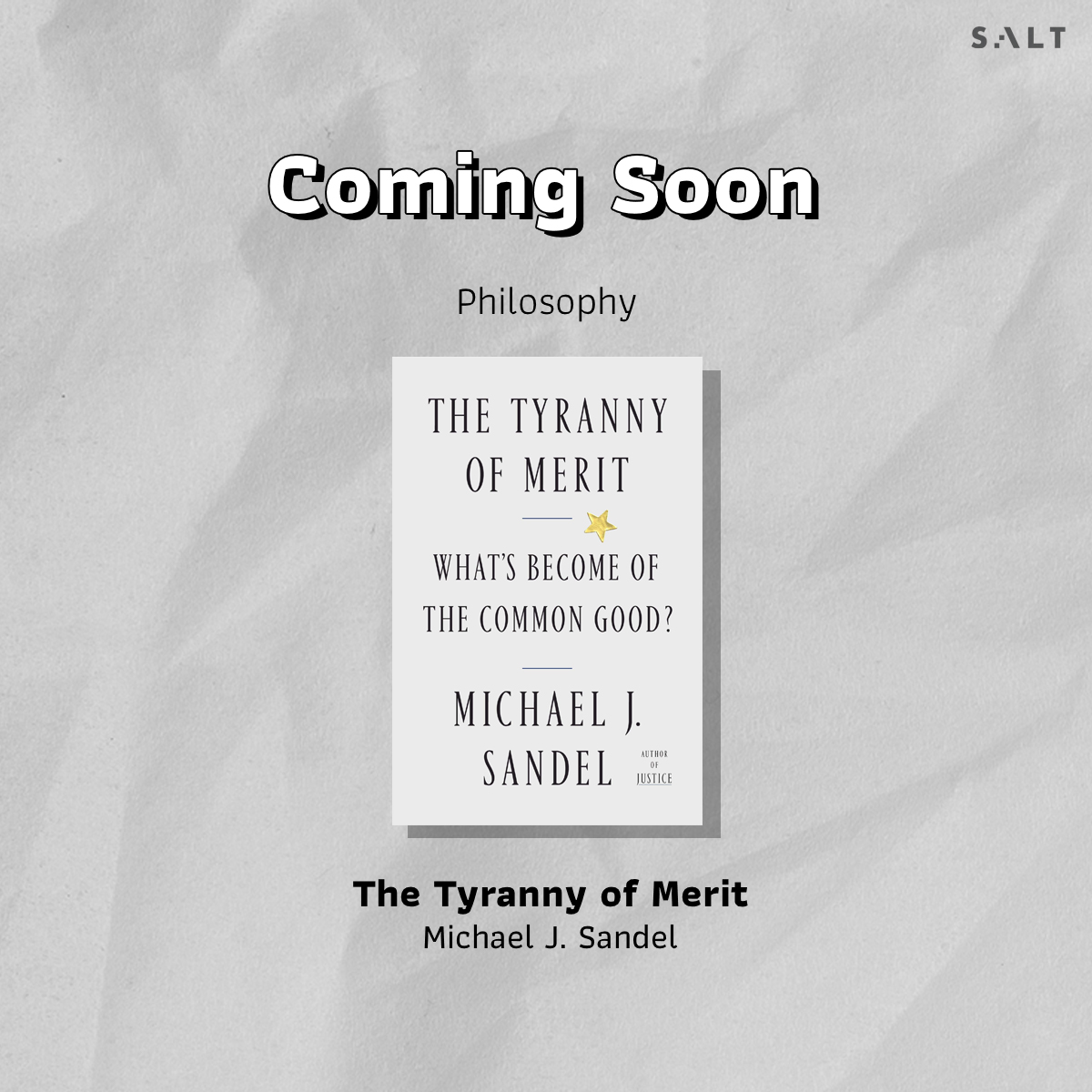 The Tyranny of Merit: What's Become of the Common Good
Michael J. Sandel
Philosophy
World-renowned philosopher Michael J. Sandel argues that to overcome the crises that are upending our world, we must rethink the attitudes toward success and failure that have accompanied globalization and rising inequality.
Sandel shows the hubris a meritocracy generates among the winners and the harsh judgement it imposes on those left behind, and traces the dire consequences across a wide swath of American life. He offers an alternative way of thinking about success–more attentive to the role of luck in human affairs, more conducive to an ethic of humility and solidarity, and more affirming of the dignity of work.
The Tyranny of Merit points us toward a hopeful vision of a new politics of the common good.
---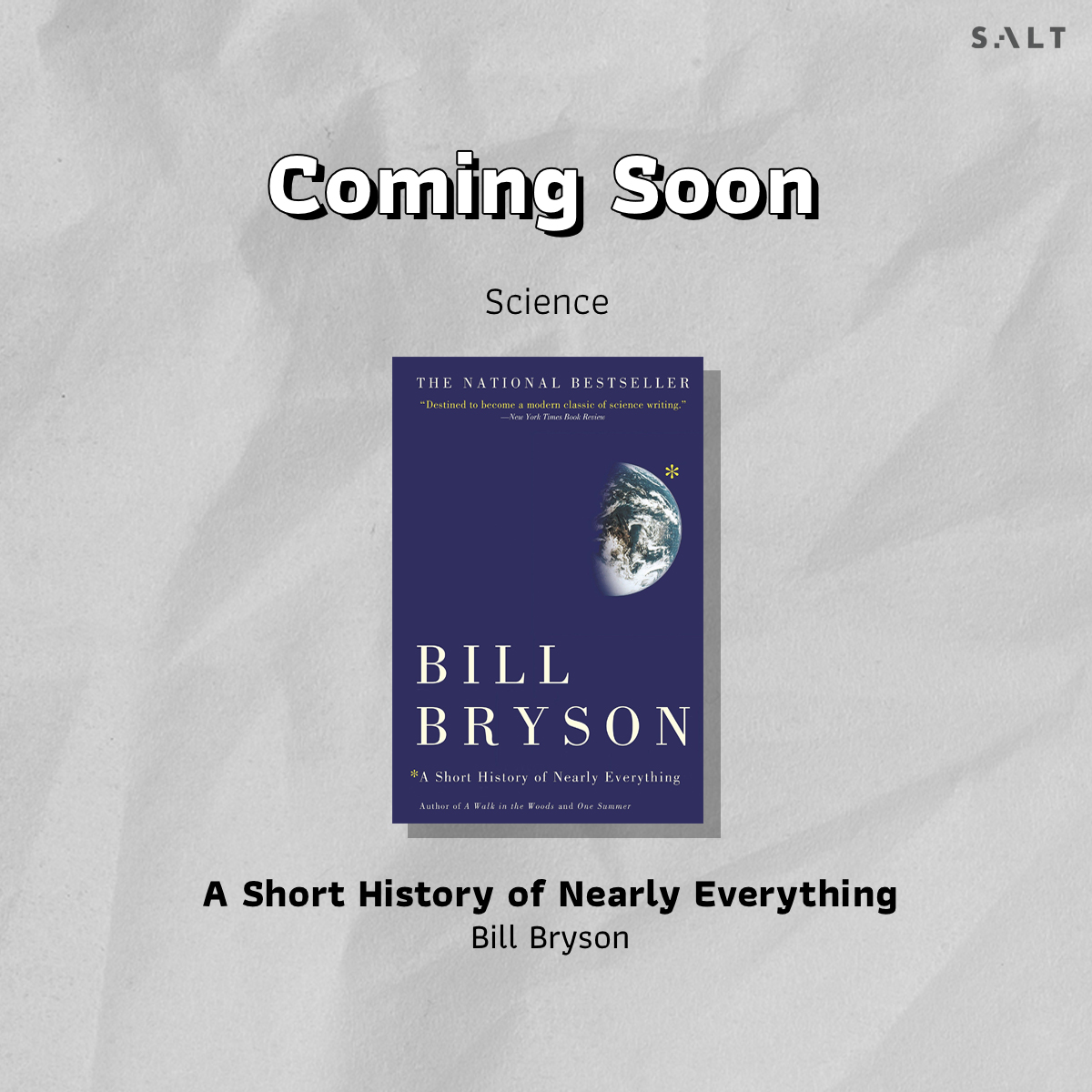 A Short History of Nearly Everything
Bill Bryson
Science
Bill Bryson confronts his greatest challenge: to understand—and, if possible, answer—the oldest, biggest questions we have posed about the universe and ourselves. Taking as territory everything from the Big Bang to the rise of civilization, Bryson seeks to understand how we got from there being nothing at all to there being us. To that end, he has attached himself to a host of the world's most advanced (and often obsessed) archaeologists, anthropologists, and mathematicians, travelling to their offices, laboratories, and field camps. He has read (or tried to read) their books, pestered them with questions, apprenticed himself to their powerful minds.
A Short History of Nearly Everything is the record of this quest, and it is a sometimes profound, sometimes funny, and always supremely clear and entertaining adventure in the realms of human knowledge, as only Bill Bryson can render it. Science has never been more involving or entertaining.
---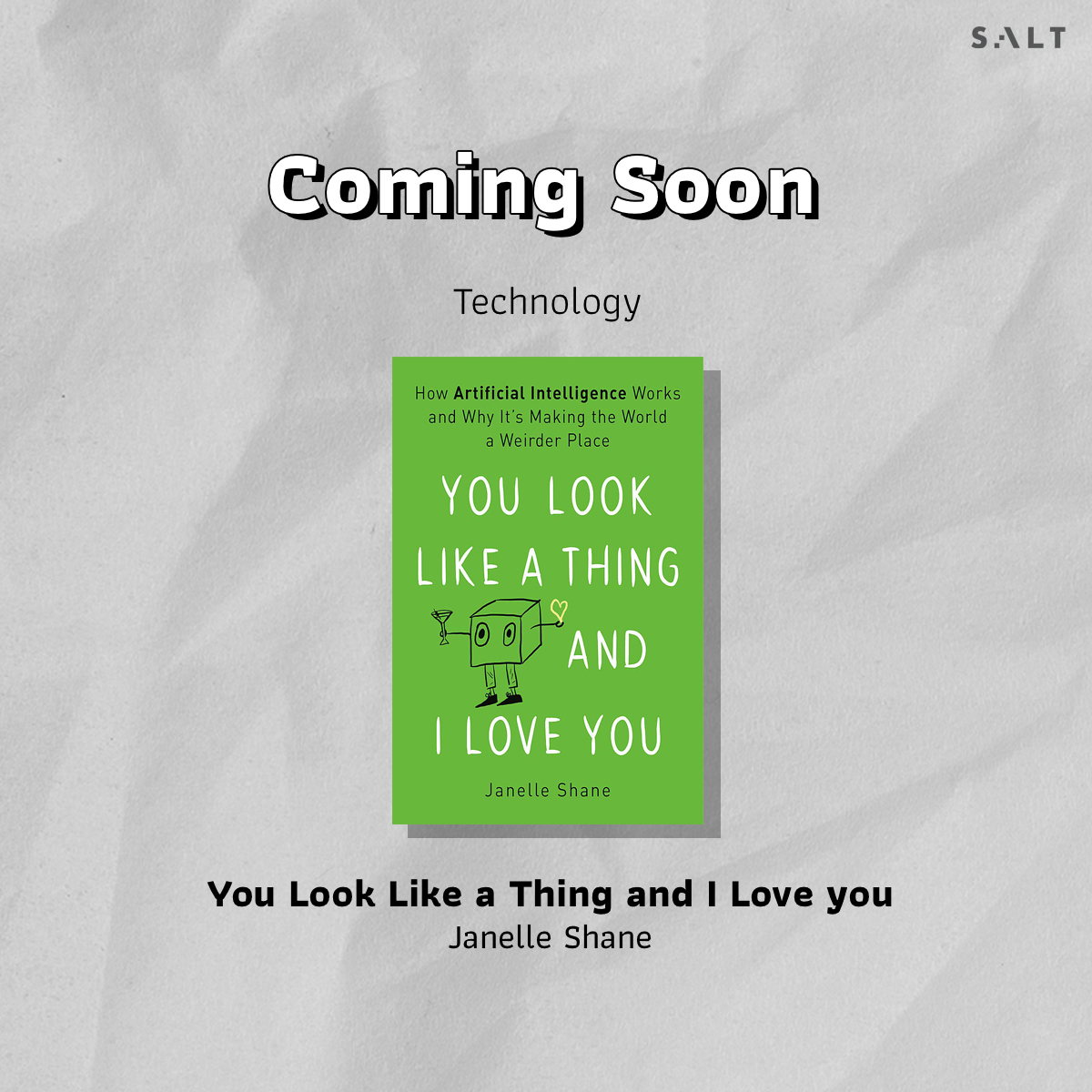 You Look Like a Thing and I Love You
Janelle Shane
Technology
We rely on AI every day for recommendations, for translations, and to put cat ears on our selfie videos. We also trust AI with matters of life and death, on the road and in our hospitals. But how smart is AI really… and how does it solve problems, understand humans, and even drive self-driving cars?
Shane delivers the answers to every AI question you've ever asked, and some you definitely haven't. Like, how can a computer design the perfect sandwich? What does robot-generated Harry Potter fan-fiction look like? And is the world's best Halloween costume really "Vampire Hog Bride"?
In this smart, often hilarious introduction to the most interesting science of our time, Shane shows how these programs learn, fail, and adapt—and how they reflect the best and worst of humanity.
You Look Like a Thing and I Love You is the perfect book for anyone curious about what the robots in our lives are thinking.